Southlake Roofing Insurance Claims
VIEW GALLERY
One of the largest investments a homeowner needs to make is in their roofing. A house's roofing protects its inhabitants and their property from external elements at any given time. In the event of strong natural disasters, the integrity of the roofing is always put at risk, hence, homeowners need to get durable roofing that can withstand harsh weather conditions.
Replacing damaged roofs can be expensive, and if they must have to be done immediately after a weather event, you may end up having trouble finding for the funds to pay for it.
Your homeowners insurance ought to cover the cost. Unfortunately, insurance companies can be hard to deal with if you are when filing for an insurance claim, and you will have to show documentation for these claims. So, what can be done to make this process easier? Getting help from an experienced roofing company like Dallas Roofing Company!
Dallas Roofing Company has maintained great relationships with various insurance companies in the area, allowing us to help assist any client file Southlake insurance claims for their roofing. We can help assist you with documentation and negotiations, with the insurance company so that the claim may get approved quickly and you can get started immediately with the necessary fixes.
Call Dallas Roofing Company at (469) 489-4521 for your Free Consultation with a Knowledgeable Southlake Insurance Claims and Roofing expert!
Why Ask Our Roofing Company to Help You with Roof Insurance Claims
After a severe storm hits your area and damages your home, the first response you may make is to contact your insurance company for estimates so you can file a claim and get it replaced. However, this practice may not bode well for your interests, as insurance companies may not give you an accurate estimate and may give you a hard time with your claims.
A good roofing company, like Dallas Roofing Company, will be able to make it easier for you to make Southlake storm damage insurance claims, and here's what we can do to help you with your insurance claims:
Assist with documentation
Filing for insurance claims for roofing requires paperwork. The paperwork is used by insurance companies to determine if the claim is valid and help with their estimates. Our roofing company can help you handle the documentation needed. If you have claims, our roofing experts can work with you and the insurance company to help get your claim filed properly and approved.
Make accurate estimates
Insurance adjusters are not trained to provide exact estimates on roofing damage, and some may even see certain damages as a reason to reduce the claim amount you can get. Special software and pricing is used and when necessary getting a public adjuster involved can level the playing field. An experienced roofing company like Dallas Roofing Company can assess the damage first and make an accurate appraisal for the insurance company to review and consider. If your claim has been approved we can review it and be sure you are being treated fairly and assist in having it adjusted if your not, before accepting any settlement.
Provide expert recommendations regarding insurance claims
When your roof gets damaged, and you reach out to an insurance company first, an adjuster will be sent to your home to assess the damages. If any damage is found under and up to the deductible amount, you will need to pay for it on your own, even if you can file a claim to cover it. Any claim can also increase your insurance premium. But, reaching out to us first can help you determine if an insurance claim is necessary, and provide recommendations and on the cost estimates.
Guaranteed Replacement
Contacting a roofing company first can also help you assess the damages more accurately and have a clear idea of what should be covered, what is not covered, and how to maximize your coverage if a claim is filed. Insurance companies often miss other storm damage, unrelated to the roof, that can be recovered in your claim. We will let you know what you should get fixed and if you need to replace certain parts in the future so you can prepare for it and not have it negatively affect any future insurance claims.
Experienced Roofers for All Roofing Needs
Aside from helping you with your storm damage insurance claims, Dallas Roofing Company is the company to reach out to for all your roofing needs. From installing new roofs to getting them replaced, we have the team ready to handle it for you. We are also teamed up with reputable distributers and suppliers of roofing materials and products, allowing us to expedite your project quickly, safely, and cost effectively once you decide to use us for your roofing service needs.
Each client will be assigned to one of our roofing experts, who will discuss project details, conduct research, obtain measurements, perform inspections, prepare proposals then sit down with clients to verify what they need and want for the project, answer all questions, discuss options and related costs. If we come to terms, an agreement will be drafted for signatures and the process will begin.
If there are any unforeseen problems, our team will communicate, verify, and present recommended solutions to correct the problem. Our clients also find comfort in knowing that we are fully insured. ($2,000,000.00 Liability / $1,000,000.00 per occurrence Workers Comp). You can count on the quality of our work and be free from worry and anxiety, knowing you are protected in case of any accidental damage or if someone is injured.
We are also ready to work with you even if you are on a budget. Our work will remain consistent, and you will be satisfied with the final product.
Let's Talk – Free Consultation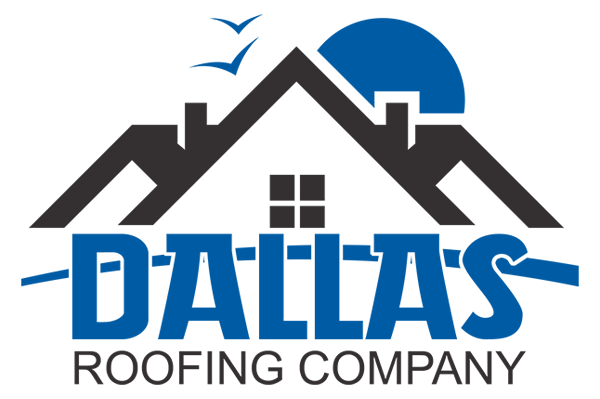 Your roof is vital to the structural integrity of your home. If it sustains damage from a storm or other event, your homeowner's insurance should cover the replacement costs.
With Dallas Roofing Company, we can assist you with your roofing insurance claims. We can minimize frustration, keep things on tract and streamline the process of tedious tasks insurance companies might require. We always communicate, so that you know what to expect and are not left wondering and can stay focused on family.
Trust Dallas Roofing Company to be your reliable Southlake, TX roofing company today, and we guarantee you will not be disappointed with the results.
Call Dallas Roofing Company at (469) 489-4521 for your Free Inspection, Insurance Evaluation, and Roofing Service Consultation with a Southlake Insurance Claims expert!