Mesquite Roof Installation
VIEW GALLERY
Roof installation is not an easy feat. To ensure that your roofing is secured properly and will last a lifetime, investing by getting the help of experts is the best thing you can do to protect your family, your home and your belongings. Don't compromise the quality of your roof. Get Dallas Roofing Company's Mesquite roof installation services today!
From asphalt and slate shingles to clay tiles, metal roofing, and green roofing, any roof material you want can be delivered and installed excellently by our roofing construction specialists. You can trust that our process is guaranteed to be fast, cost-efficient, and time-saving.
Our residential roofing services are available for any project type, whether you need to replace your old roof or you are building a new home. If you want to add-on, remodel and change your home's look, we have your back. For every project we handle, whether it involves single-story buildings or multi-story, steep pitch or flat areas, we always employ the highest standards of workmanship possible.
We know that each client out there has preferences in material, type, aesthetics, and of course, durability and longevity. We are here to ensure your satisfaction is achieved by the end of our work. Give us a call and tell us what you need. Dallas Roofing Company is the Mesquite, TX roof installation company that will meet or exceed your expectations!
Call Dallas Roofing Company today at (469) 489-4521 for your Free Initial Consultation with our Mesquite Roof Installation experts!

Expert Roof Installation
Many clients have already witnessed the quality of Dallas Roofing Company's first-rate Mesquite roof installation services. We are committed to excellence and always treat your home with respect.
We are determined to make you happy and be sure you are satisfied, by using reliable tools and equipment, and the most technologically advanced roofing system components and accessories, Our team prides itself on providing convenience, clear communication, and a streamlined project process to deliver a positive roofing experience to our clients.
We practice safety and begin our projects with an on-site inspection of the building we're working on so any unique hazards or issues are communicated to the client and the entire crew before a project begins. Prior to our visit we research each property for material recommendations, use advanced satellite measuring tools, and prepare a preliminary proposal to save time. Following the inspection, any necessary adjustments are made to the proposal so it can be presented in one visit.
Your proposal will include a variety of options and recommendations based on your preferences, our research, building specifications, our onsite inspection, your budget, and other factors.
We specialize in the following roofing:
Asphalt shingles

BUR – Built-up roofing membrane
Impact resistant roofs
Modified bitumen – FFlat roofs
Synthetic shingles – Hail warranty

Synthetic wood shakes – Hail warranty
We also offer these other residential roofing options:
Clay tiles

Lightweight concrete tiles

Metal roofing (standing seam & stone coated steel)

Slate tiles
After the installation process, we always end with a thorough, general inspection of the entire area to make sure that every small detail is well accounted for. We also take great pride in the tidiness of each project site to ensure that the entire place is squeaky clean and free of any job-related debris.
By the end of our work, you will be immediately enjoying a rejuvenated home ready for use. We will make sure that we stick to the agreement and avoid added charges, and deliver a finished project that will last for many years to come.
Affordable, High-Quality Roofing Service
There is a big difference between a home with a roof built for longevity, sustainability, durability, style, and energy efficiency. It will definitely be a good investment in the long run. However, many homeowners and property owners would not readily invest in quality roofing, especially if they are dealing with multiple properties simultaneously that require an above-average amount of manpower.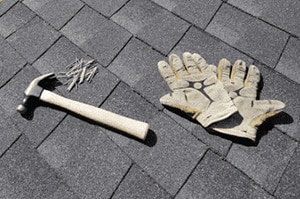 Turning to general laborers for construction work may seem ideal. But this option cannot guarantee the quality of roofing construction work as much as hiring a company specialing in roofing, that is certified and only uses highly qualified, skilled tradesmen.
You will open your property to many risks of future damages due to installation errors.
With Dallas Roofing Company, we promise that you will get elite-quality Mesquite roof installation services for the most reasonable costs in the market, providing you with the best solution to this dilemma. Here are some things you can get with a team of roof installation specialists!
Expert nailing techniques. Proper nailing techniques are an important aspect of securing the longevity of roofs. This includes using the right system, tested materials, the proper length nails, the right number of nails and manufacturer specified nailing pattern for each specific roofing product according to industry standards. A roofing construction expert will not make the amateur mistake of improperly nailing shingles on the roof that may cause weakness against precipitation, unwarranted leaks, premature damage or blow off from wind.
Proper ventilation. Roofing work is not just about covering the top part of a building. It can also control proper ventilation inside the structure. This is important because poor ventilation causes unwanted moisture beneath roof shingles, which can easily weaken the roof and make it more susceptible to damage and early deterioration.
Protected warranty. The roof installation process affects much of the related warranty you will get. While we always maintain meticulous attention to detail in our work to avoid construction errors, having a manufacturer protected warranty that only qualified contractors provide will give you extra trust in your investment in our work.
Long-term savings. Suppose you'll pay more for a professional company's higher-end materials and more intensive training. But what does the extra cost mean? It means we can provide services only our specialty, training, experience, and tools allow. You could guarantee that your roof would last much longer if we worked on it ourselves instead of having general laborers. You will be able to relax for years without having to worry about premature damage to your roof.
You will lose nothing and gain a lot by investing the extra bucks in a professional roof construction company. Get the best Mesquite roof installation services from a proven provider, Dallas Roofing Company. From roof installation to every other service you need, such as maintenance and replacements, we got your back!
If you want to know and compare the costs of our services, you are always welcome to give us a call and tell us all about your goals.
Professional Roof Installers
Dallas Roofing Company is always ready to work with you whether you need to replace an old roof or install a new roof on a new build.
Many clients have commended our process as we always employ highly meticulous workmanship, securing the quality, durability, longevity, and appearance of the roofs we install. We will ensure that you will be satisfied with our work in the end!
With a team of not just highly skilled and experienced workers but also dedicated professionals, you can trust whatever kind of roofing installation project you have in mind; we have you covered.
Furthermore, considering that we are a fully insured company ($2,000,000.00 liability and $1,000,000.00 per occurrance workman's comp), you can count on the quality of our work and be free from worry and anxiety, knowing you are protected from any accidental damages.
Let's Talk – Free Consultation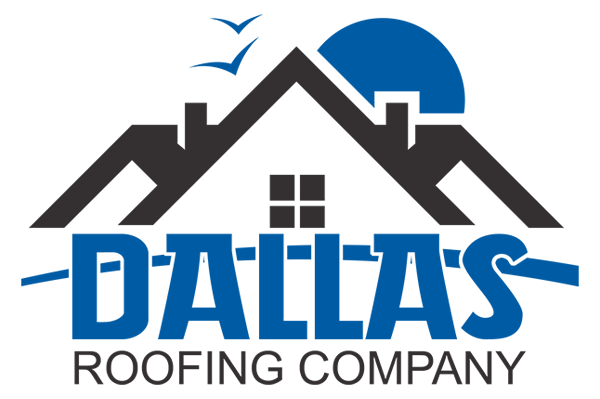 We provide highly efficient, cost-effective, and premium-quality work on roof installation while offering the best prices in the market that you can find! We are your trusted Mesquite roofing company!
We know you may have questions about roofing materials, options, processes, and costs. Give us a call so you can have all your concerns answered, and we can show you how we can help you!
Call Dallas Roofing Company today at (469) 489-4521 for your Free Initial Consultation with our Mesquite Roof Installation experts!