Mesquite Synthetic Roofing Shingles
VIEW GALLERY
When installing roofing, it is important to make sure that no water will seep into the foundations and cause damage. A great way to do this is by installing roofing shingles that match the house's layout and roofing requirements. Some designer roofing shingles are very expensive and can take a long time to install increasing labor cost as well. If you are on a tight budget, traditional 3 Tab asphalt shingles will be the least expensive.
Fortunately, there are now synthetic shingles made in the Mesquite area that cater to those with some budget flexibility, who want long-lasting roofing shingles that are durable and won't be damaged by wind or hail.
Our synthetic roofing shingles are made from virgin extruded TPO, contain no fillers or recycled material. There are no concerns about walking on the roof, and cosmetic damage, such as scratches and dents, will heal itself under the sun rays, unlike most metal, tile, concrete, asphalt,
and foam, and clay roofing materials.
These class 4 impact resistant shingles are unstoppable. Invest in quality roofing materials to protect your home, your family, and all the things beneath your new roof. These synthetic shingles come with a 50-year warranty that leads the industry and includes hail damage coverage.
While there is an added cost to out synthetic roofing shingles up front, homeowners insurance premium discounts will offset that added upfront cost over time. Just imagine, you may never have to deal with roof replacement again. Your neighbors will be impressed – even HOAs love synthetic shingles.
Unlike many designer shingles and premium roof tiles that are labor intensive, and expensive to install, our synthetic shingles install just as easy as traditional 3 Tab, and architectural asphalt shingles, keeping labor costs in check. That means the money you're spending is truly going towards the quality of the materials.
We have a wide variety of colors and designs just right for your taste and home style.
For synthetic roofing shingles, trust our Mesquite, TX roofing company to help you out. Dallas Roofing Company's experts will show you all the synthetic roofing shingle options, answer all of your roofing questions, help you to easily understand the pros and cons of all your options, assist you to make the perfect material choice and get your new roof installed in short order. We guarantee that using these shingles will be cost effective — you will even have savings once they're installed, thanks to their longevity, warranty coverage, and insurance premium discounts.
Call Dallas Roofing Company at (469) 489-4521 for your Free Consultation with a Mesquite Synthetic Roofing Shingles expert!
What are Synthetic Roof Shingles?
Synthetic roof shingles are a new alternative to traditional roofing shingles used for homes and even certain establishments. It uses a combination of synthetic polymer's, resin's, plastics, and rubbers to extrude various designs, and styles of shingles, slates, and shakes to meet the needs of builders, designers, and homeowners interested in long lasting, visually appealing, roofing materials with the highest level of storm damage protection, long term performance capabilities, extended warranty coverage, including workmanship, installed by the most qualified, certified technicians, in the industry.
Benefits of Synthetic Roof Shingles
For many homeowners, picking traditional roofing shingles is the first option because it has been used for centuries and has already been tried and tested. However, in Mesquite affordable, asphalt shingles are sensitive to storm damage, and impact resistant asphalt shingles are expensive and do not warrant damages from hailstorms.
Based on the high number of wind, and hailstorm damage claims in Mesquite, along with high insurance deductibles, we have learned that synthetic shingles are a good investment for homeowners. These materials are practical, durable, look great, and have many unique features and value-added life benefits you will get to enjoy.
With synthetic roof shingles, homeowners can enjoy the following benefits:
Green Building Material Option
Synthetic roof shingles are made from materials that could be recycled once it is no longer used in your roof. These materials also do not require harvesting natural resources to make, helping you save the environment.
Synthetic shingles are also durable compared to traditional shingles. Some synthetic shingles come with advanced ultraviolet inhibitors that will protect them from constant UV exposure from the sun and lengthen their usability without constantly replacing them.
Synthetic shingles are also designed with safety in mind. They usually have impact modifiers to help it withstand strong storm damage and even resist fire damage from external fires. It also does not catch fire or spread easily.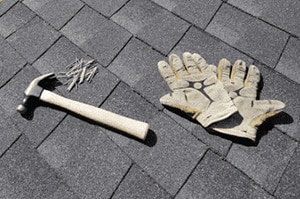 Compared to their traditional counterparts, synthetic shingles
are lighter than traditional shingles, making it easier for installers to carry transport and install on in your home. Since they are light, they do not add more weight to your home's structure and foundation, and there is no need to install additional reinforcement to keep it in place. Aside from this fact, installers don't need to use a lot of special equipment to install synthetic shingles compared to traditional some designer shingles, which may will require precise equipment to put in place.
Finally, synthetic shingles are long lasting once installed and come with a longer warranty than traditional shingles. When installed and maintained correctly, Mesquite synthetic roofing shingles have 50-year warranties, which shows homeowners that these shingles are a great investments for their homes. It is also proof that they don't should not need to replace these shingles every 15 or 30 years throughout their lifetime.
Expert Roofers for All Your Roofing Needs
Since we started in the industry, Dallas Roofing Company comprehensive roofing service has caught the attention and approval of many clients looking for a trustworthy and experienced team for their roofing projects.
We have a great team of roofing experts who can inspect the location to determine your roofing needs so we can provide you with the roofing plan that will match your roofing requirements and budget. Once you approve our plan, we will work immediately to get your roofing project done efficiently, get it done on time, and get it done right.
If you request Mesquite synthetic roofing shingles for your home, we partner with great roofing material suppliers to accommodate your request. We will ensure that the shingles we will use match your theme and are made from the highest quality material possible. When installed, your synthetic shingle roof will stay attractive and durable for a long time without regular maintenance.
You can trust our team to provide only the highest quality of materials and service. We stand behind all of our work. This guarantees that any installation problems or material defect issues that may arise after the fact will be corrected without cost to you. even if there are problems with the final product, it will not cost you much money to get it restored or replaced. We can even help assist you with file for insurance claims if the roof gets damaged due to severe weather and other unforeseen events.
Let's Talk – Free Consultation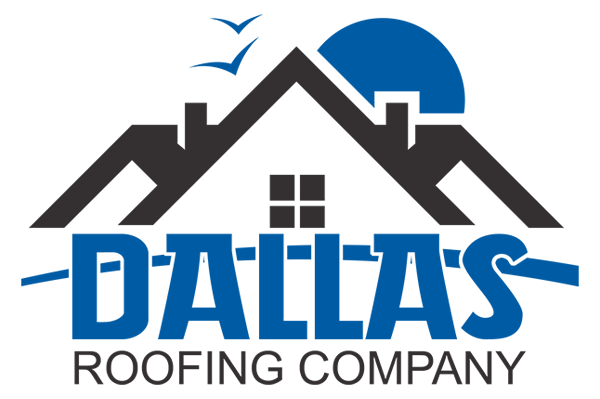 All your roofing should be in sync to work as intended, protecting you, your family, and your property from the elements. However, if one part of the roofing, like the shingles, is not suited for your roofing requirements and is not made to last for a long time, it will easily let rainwater and other elements seep through the foundations and affect their integrity.
With Dallas Roofing Company, we can help you get Mesquite synthetic roofing shingles installed in your home and make sure that your roof works as intended by protecting your building's structure from rain, snow, and other elements. We will also make sure it matches your roofing style and help with its maintenance, so you don't have to worry about it for a long time.
Learn more about synthetic roofing shingles and our roofing services through our hotline today, and we will happily answer your questions.
Call Dallas Roofing Company at (469) 489-4521 for your Free Consultation with a Mesquite Synthetic Roofing Shingles expert!