Sunnyvale Roof Replacement
VIEW GALLERY
Aged or damaged roofs are common. If you want them to look good as new, you need the help of experts. Get elite-quality Sunnyvale, TX roof replacement from Dallas Roofing Company. We guarantee amazing roof replacement results for a price you won't want to miss!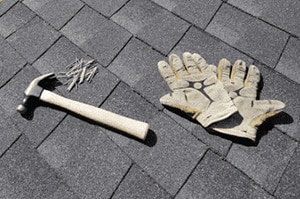 It can be tempting to put bandaid solutions on roof damages. But we are here to tell you that roof replacement is a great investment despite requiring you to spend a few extra bucks. A new roof can be modified to your personal preferences and needs, such as better energy efficiency, architectural styles, and a more durable overall structure.
If you are still contemplating getting a full-blown roof replacement service, we can help you make the best decision by examining the conditions of your roof and building and recommending our most honest solutions. We'll tell you all the specifics of the project you need and estimate the total costs so you can gauge the situation.
Dallas Roofing Company is a top-notch roof construction company, certified and insured. We have gained the trust of many clients in the past. If you come to us to work on your roof replacement, you will be fully satisfied. We are determined to ensure that all our customers are satified and happy with our work. Call us as soon as possible to learn more about our top-notch Sunnyvale roof replacement services.
Call Dallas Roofing Company today at (469) 489-4521 for your Free Initial Consultation with our Sunnyvale Roof Replacement experts!
Re-Roofing vs. Roof Replacement
Roof replacement and re-roofing are two concepts that often confuse our clients. So we always advise them which service would be the best fit for their specific situation. Our experts are always ready to inform our clients about their various options so they can decide with enough information about what to do regarding their roof.
Re-roofing
Re-roofing only involves installing a new shingle overlay on top of the old or damaged overlay. This is an option if only one layer already exists. Universal building code allows a maximum of two layers. This is not recommended by Dallas Roofing Company unless budget is very limited. It also offers minimal warranty options.
With re-roofing, the old shingles will not be moved or eliminated. So any damage they have underneath due to moisture, such as sagging or rotting, will not be addressed.
If there are underlying causes for the damage, merely re-roofing them won't be able to fix them for good. In fact, you will be left risking future expenses on top of your re-roofing costs because the problem is not fully corrected.
Roof replacement
With replacing the roof comes the service of treating underlying causes of damage to your shingles. This is the recommended option, and manditory if your roof already has more than a single layer. We will remove all the shingles and underlayment so we can correct any damage to the decking.
In some cases, the complete decking may need to be replaced or installed if the structure was built before current building code requirements. In most cases, little to no decking replacement is required. Once the decking is inspected and needed repairs or replacement completed, your new roofing and all its components will be installed to manufacturer's specifications by qualifed roofing professionals.
Roof replacement may cost you more time, money, and other resources than re-roofing for the time being. But in the long run, you will actually save a lot more money by replacing all your shingles and fixing any underlying damage. You will avoid potential damage to the rest of your home and your belongings, and you will be able to relax knowing that the job was done right by a professional roofing company with experienced technicians using quality materials.
If you want to guarantee that your money is going to a good place, go to Dallas Roofing Company. As a leading provider of Sunnyvale roof replacement services, we have the right tools and equipment, knowledge and expertise needed to provide industry-leading residential roofing replacement services.
Quality Roofing Materials
Roofing materials are composed of a long list of various options. And we are familiar with all of them. At Dallas Roofing Company, we can guide you on what the best options will be based on your specific desires, and various other factors from the size of your home to the pitch of your roof and more.
Our inspections and the research we conduct prior to proposing our recommendations is comprehensive. We will prepare a preliminary proposal based on satellite measurements, the information you provide, and research conducted on your specific property prior to our onsite inspection.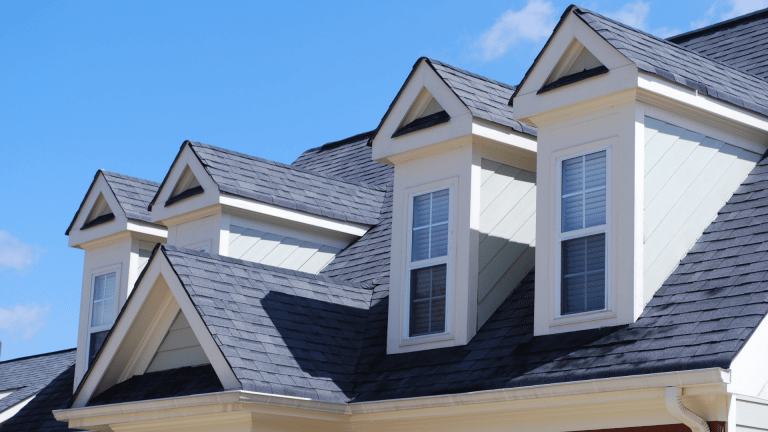 Selecting the right materials for your roofing project is a crucial aspect and we want to propose the right options for your project. We understand that choosing can be overwhelming, so we simplify the process and provide options based on your style, property design and budget. Be sure to provide all the details when you call to schedule an inspection so that our experts can provide the best options.
We will even consider factors that you may have overlooked, such as weather conditions in your area, the energy efficiency of roofing materials, and the sustainability of your home. We aim to recommend the best products for our clients, based on as much information as possible.
1. Wood shakes or shingles – Wood roofing is durable but also notorious for being susceptible to fire damage. Many people in the industry would improve wooden shingles and shakes with special treatments to protect them against easy combustion. Treated wood roofing can be attractive, but they are also relatively expensive.
2. Asphalt composite shingles – This type is typically used for residential buildings because they are more affordable and allow a lot of variation in looks. 3 Tab versions are known to last for as long as two decades, and high-end, impact resistant versions can last for over 50 years when installed properly. However, if you live in an area where harsh weather conditions are common, you might want to consider something stronger.
3. Composite slate – About 95% of composition slate shingles are made of recycled materials, making them light, damage-resistant, and environmentally friendly.
4. Synthetic shingles – A great new alternative to traditional shingles, synthetic roofing shingles are environmentally friendly, durable and stylish. They are usually a shingle composed with a combination of materials like rubber and plastic which creates a light-weight, yet tough material. Synthetic roof shingles come in many styles and colors and maintain their great look for up to 100 years.
Qualified Roof Replacement Contractors
If you're looking for a top-notch Sunnyvale roof replacement service provider, Dallas Roofing Company is the best one you can get. We can provide you with a complete range of roof construction services, from replacement and re-roofing to installation and maintenance. Whatever kind of service you need, we always bring our A-game, bringing the right tools, equipment, qualified technicians and quality workmanship to leave our clients fully satisfied with our work.
We obtain our materials from the best and most trusted suppliers in town, guaranteeing our clients that we are working with the best the industry offers. Regarding our tools and equipment, we always update our inventory with state-of-the-art technologies, ensuring that our operations are optimized in efficiency.
Roofing comes in many materials. But whichever you choose, rest assured that our experts can install them excellently so they will last for the maximum of their lifespans. You can also ask us to optimize your roof to be perfectly suited to your area's weather conditions and your house's energy efficiency.
For residential roofing projects, Dallas Roofing Company has everything you need!
Let's Talk – Free Consultation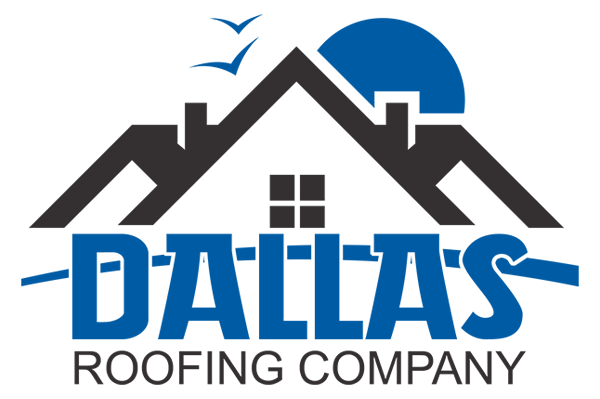 Roof replacement is often an urgent need, typically due to recent damage sustained by a building. On the other hand, some people would just want to get new roofs for personal preferences. Let Dallas Roofing Company be your Sunnyvale roof replacement company in whatever kind of situation you are in so you won't have to worry about subpar results!
Don't wait till your ceilings are already leaking. Don't settle with minor re-roofing to cover up the damaged shingles on your roof. Get top-quality roof replacement today from an experienced and qualified roofing construction company, Dallas Roofing Company, providing whole new roofs, built to last and prevent holes in your roof for years and years on end.
Call Dallas Roofing Company today at (469) 489-4521 for your Free Initial Consultation with our Sunnyvale Roof Replacement experts!